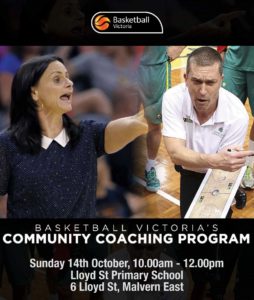 Piranhas are pleased to announce that Basketball Victoria will be running a Piranhas exclusive Level 0 Coaching Course, on the 14th of October 2018 from 10am to 12pm at Lloyd St Primary School,  6 Lloyd St, Malvern East.
This course is free of charge to any Piranhas coaches who are keen to learn some new skills to assist running training sessions and coaching games. The spots are limited.
Click Here to register for the Community Level 0 Coaching Course.