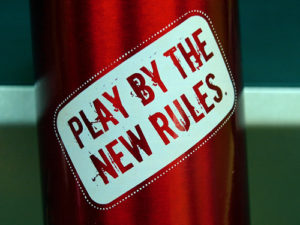 Full details of the changes are detailed in the post below, but in summary:
The following changes will be effective as of this Saturday (November 16) for all games at Waverley Basketball Stadium:
–          Games will now run on a 40 minute schedule.
–          Games will consist of two Seventeen (17) minute halves.
–          Half time shall by 1 minute and 30 seconds in duration.
–          The clock will only stop in the last One (1) minute of the second half.
–          One timeout per team per half, One (1) minute in duration.
These new rules are only for games at Waverley, games at external venues (Penpraze Park, Wattle Park) shall continue to run 45 minute schedules and timing rules.