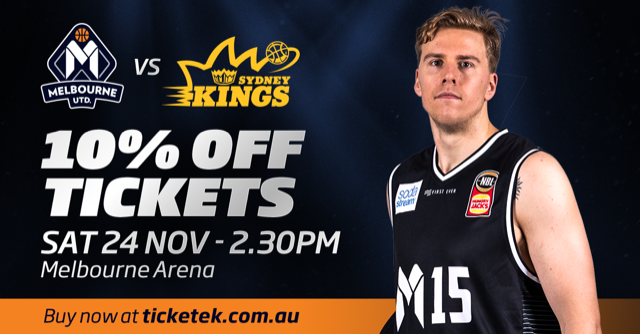 The talent pool has increased across the league with several big names returning home from Europe and the NBA and we couldn't be more excited to watch our NBL team go all the way in season 2018-19.
As part of our partnership with Melbourne United, we will have access to 10% off tickets for players, families, coaches and staff throughout the season plus loads of additional prizes for Piranhas Basketball Club if we have the most people cheering them on at their games.
Our Ticketek promo code to receive 10% discount tickets is: MUCX64
Please use this promo code when you purchase tickets throughout the season to ensure all ticket numbers go to our tally! All tickets are available via ticketek.com.au.
If you would like to take a group or your team along to a game contact groups@melbourneutd.com.au and they will help you make the experience a memorable one.
We're very excited to be helping to bridge the gap between the NBL and grassroots basketball, we hope you'll get behind Melbourne United and support them all the way to a Championship this season!
*Please note that discounted tickets are available for regular season games at Melbourne Arena only in silver, bronze and general admission seating.