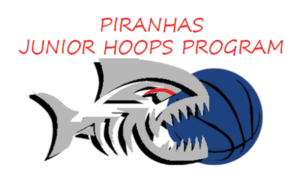 Piranhas Junior Hoops Program
The Piranhas Junior Hoops program offers players (aged 5-8) an opportunity to acquire and develop new basketball skills.  No experience necessary.
The 2022 Winter program session details are below.
The program is running at
Caulfield Grammar School, Malvern Campus
Willoby Avenue, Glen Iris,  Map 59 G10
Monday 7:30am – 8:30am, Commencing 9th May 2022.
Friday 4:30pm – 5:30pm, Commencing 13th May 2022.
Registration for Piranhas Hoops Junior Program Winter 2022 is now open.
Numbers will be limited for both sessions, please register for Monday OR Friday session.
Your child will only be able to attend one session a week, that they have registered for, and will NOT be able to change their registered session.