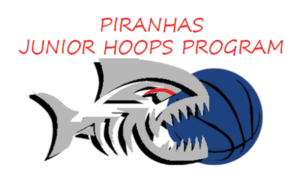 Piranhas Junior Hoops Program
The Piranhas Junior Hoops program offers players (aged 5-8) an opportunity to acquire and develop new basketball skills.  No experience necessary.
The Term 1 2019 program session details are below.
The program is running at both locations below: 
Waverley Basketball Stadium
Corner Batesford Road & Power Avenue, Chadstone VIC 3148
Friday 4:30pm – 5:15pm, Commencing February 22nd.
Caulfield Grammar School, Malvern Campus
Willoby Avenue, Glen Iris,  Map 59 G10
Monday 7:30am – 8:15am, Commencing February 18th
Registration for Piranhas Junior Hoops Program is now closed.
The Piranhas Junior Hoops Program is closed and will be run again in term 4.      Please Register your interest via this Web Link.