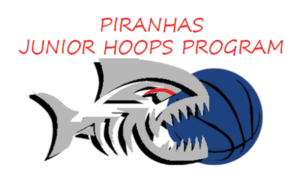 Piranhas Junior Hoops Program
The Piranhas Junior Hoops program offers players (aged 5-8) an opportunity to acquire and develop new basketball skills.  No experience necessary.
The Term 4 2018 program session details are below.
The program is running at both locations below: 
Waverley Basketball Stadium
Corner Batesford Road & Power Avenue, Chadstone VIC 3148
Friday 4:30pm – 5:15pm, Commencing October 19th.
Caulfield Grammar School, Malvern Campus
Willoby Avenue, Glen Iris,  Map 59 G10
Monday 7:30am – 8:15am, Commencing October 15th
Registration for Piranhas Junior Hoops Program is now open.
The Piranhas Junior Hoops Program Registration Form is below: