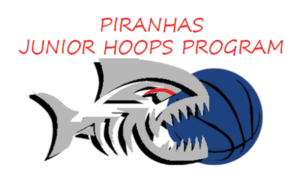 Piranhas Junior Hoops Program
The Piranhas Junior Hoops program offers players an opportunity to acquire and develop new basketball skills.  No experience necessary.
The Term 1 2018 program is a 5 week program with 60 minute sessions each week for $50.00 for the entire program.
Session Details: 4:00 to 5:00pm
Friday 16/2
Friday 23/2
Friday 2/3
Friday 16/3
Friday 23/3

Piranhas Junior Hoops Program Expression of Interest
Piranhas Basketball are offering an entry level program for children aged 6-10 years.
If you are interested in joining any of our upcoming Junior Hoops programs, please complete the Expression of Interest form below.
Our current program is currently run during school terms at:

Waverley Basketball Stadium
Corner Batesford Road & Power Avenue, Chadstone VIC 3148
Friday 4:00pm – 5:00pm