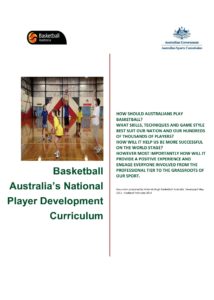 As many of you are aware, Piranhas have been working on creating a coaching curriculum, which can be used as a reference point for coaches to assist them in identifying age appropriate skills and abilities developmental milestones for their junior players.
Basketball Australia, in-conjunction with the Australian Sports Commission, have designed a
"Basketball Australia's National Player Development Curriculum".
This document is well developed and professionally presented and is well worth the read by all our coaches.
We will be incorporating most of this document in our customised curriculum in the near future.