Junior Domestic  


Teams for boys and girls play in the Waverley Basketball Association's Saturday Domestic Competition. Some girls' teams play in the Waverley Tuesday evening Domestic Competitions.
Junior Representative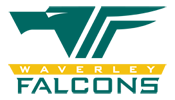 Teams play on Friday nights in the Victorian Junior Basketball League.  Players wanting to play representative basketball are advised to try out with the Waverley Basketball Association.
Click here for VJBL fixturesSenior Representative


The Club's senior team plays in the Melbourne and Metropolitan Basketball League, on Wednesday nights at Waverley and other venues.