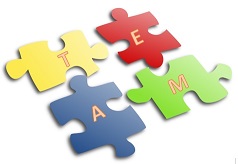 We are holding an important meeting for coaches and managers on Sunday March 17th 2019, at the Rosstown Hotel, 1084 Dandenong Road, Carnegie in the upstairs Function Room.
Starting at 7pm Sharp for Girl's teams.  Starting at 8pm for Junior teams.
The purpose of the meeting is to provide you with information regarding the upcoming Winter Season and seek your input to the composition of teams. It is important that there is a representative from each team at this meeting so if, for any reason, neither coach or manager is available then please nominate another parent from your team to attend. If your team is in its last season of Under 18 attendance is optional. There will be tea and coffee refreshments served during the evening.
Please note that any registrations received after the 12th of March cannot be included in team allocations and will be wait-listed for any subsequent vacancies. The registration fees of $240 now include the weekly score sheet payments, which means a team kitty is no longer required each week.
In preparation for this meeting, could you please ask each player in your team to register if they wish to play in the Winter Season by going to our website www.piranhasbasketball.com.au. All registrations need to be completed no later than 12th March 2019. Coaches, if you intend to continue coaching in the Winter Season the Club will waive the registration fee for the child that you coach.  However, you must still register your child online in the normal manner but use the payment code that will be sent to you by email separately to receive the waiver.  If you are not coaching in the Winter Season or for your other children please register as normal.
If you have any queries regarding teams or new member inquiries relating to the Winter Season or if you are aware of players who are definitely not playing in the upcoming season please email the club using info@ mailbox.
The Committee looks forward to seeing you at the meeting on the 17th of March.