Hi Delegates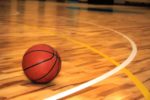 ,
As most of you would be aware, we experienced significant problems with the Court 5 playing surface over the course of this weekend.
The court surface became slippery in parts as a result of servicing carried out on the backboards prior to the weekend. A series of measures were taken to bring the court up to a standard where it was safe for games to be played, however the condition of the court deteriorated during Friday Night games to the point where some VJBL games had to be cancelled.
WBA staff, stadium cleaners and professionals from the company which looks after our rings and backboards all spent time working on the court prior to and during Saturday Competition, however as the day progressed the surface again reached a point where it would be unsafe to continue games. The decision was made to abandon the remaining games on Court 5 after the 3:30pm game.
The court received further maintenance at the conclusion of the Saturday Competition and during the day on Sunday, and was used for Sunday Night competition.
The immediate nature of the situation made it difficult for WBA officials at the stadium to contact teams and clubs about cancelled games. We apologise for the inconvenience to teams who did not get to play their games on Saturday.
An official decision regarding the outcomes of cancelled games will be made early this week and clubs will be notified accordingly.
Thanks for your understanding with this unfortunate situation.
Kind Regards,
Andrew Kelly
Waverley Basketball Association